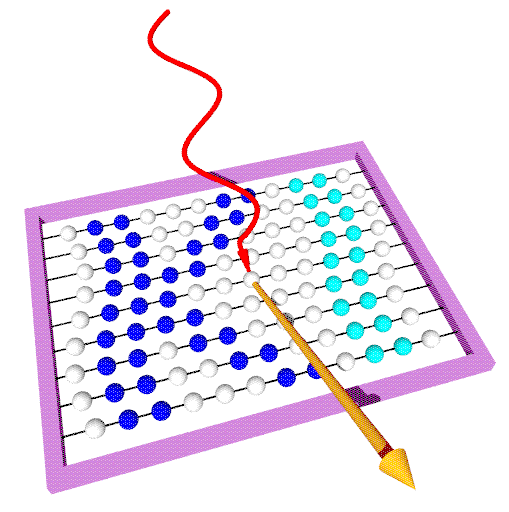 Our logo is to symbolize the process of an photo electron's emission from a solid. Electromagnetic radiation incident on the surface of a solid excites an electron to emission.
The spheres represent several concepts:
As atoms and centers of scattering in a big and non-ideal surface cell they point to the physics at hand.
With their varying positions they can be viewed as bands with different dispersions and are reminiscent of the basic theoretical concept of the electronic band structure.
They are the spheres of an abacus and represent the numerical aspects of our work.
The colored bands form the letters KI, the abbrevation for Kiel.
The frame is coloured purple, which is our alma mater's official colour.


The logo was created by Frank Starrost.